"The song is about Bruno professing "his love for a beautiful girl who occupies his dreams".
Mars professes his love…"When you smile, the whole world stops and stares for a while/ 'Cause girl you're amazing, just the way you are". She concludes, "Mars' lyrics aim to make female listeners feel nothing short of perfect in their own skin".
Bruno commented on the track too during an interview with Blues And Soul Magazine
"I'm a big fan of songs like Joe Cocker's 'You Are So Beautiful' and Eric Clapton's 'Wonderful Tonight' – songs that go straight to the point. You know, there's no mind-boggling lyrics or twists in the story – they just come directly from the heart. And to me 'Just The Way You Are' is one of those songs. There's nothing mind-blowing about it. I'm just telling a woman she looks beautiful the way she IS – and, let's be honest, what woman doesn't wanna hear those lyrics?!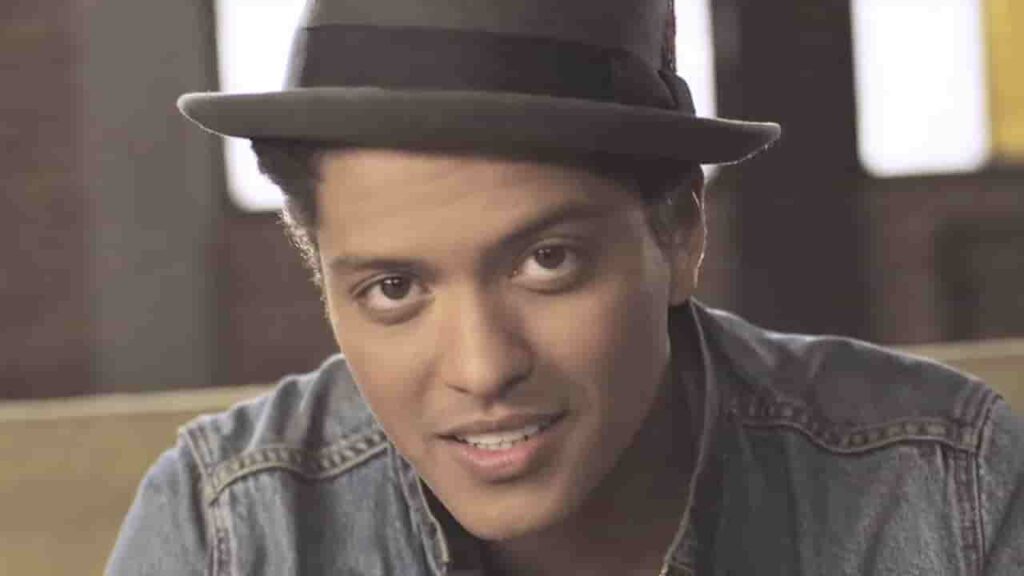 Written By: Philip Lawrence, Ari Levine, Needlz, Saint Cassius, The Smeezingtons & Bruno Mars
Music Video Director:Ethan Lader
Cameo appearance by:Nathalie Kelley
Mixed At:Larrabee
Sound Studios Mastering:Stephen Marcussen
Mixing Assistants:Erik Madrid & Christian Plata
Mixing:Manny Marroquin
[Verse 1]
Oh, her eyes, her eyes
Make the stars look like they're not shinin'
Her hair, her hair
Falls perfectly without her trying
She's so beautiful
And I tell her every day
Yeah, I know, I know
When I compliment her, she won't believe me
And it's so, it's so
Sad to think that she don't see what I see
But every time she asks me, "Do I look okay?"
I say
[Chorus]
When I see your face
There's not a thing that I would change
'Cause you're amazing just the way you are
And when you smile
The whole world stops and stares for a while
'Cause, girl, you're amazing just the way you are
Yeah
[Verse 2]
Her lips, her lips
I could kiss them all day if she'd let me
Her laugh, her laugh
She hates, but I think it's so sexy
She's so beautiful, and I tell her every day
Oh, you know, you know, you know
I'd never ask you to change
If perfect's what you're searching for
Then just stay the same
So don't even bother asking if you look okay
You know I'll say
[Chorus]
When I see your face
There's not a thing that I would change
'Cause you're amazing just the way you are
And when you smile
The whole world stops and stares for a while
'Cause, girl, you're amazing just the way you are
[Post-Chorus]
The way you are
The way you are
Girl, you're amazing just the way you are
[Chorus]
When I see your face
There's not a thing that I would change
'Cause you're amazing just the way you are
And when you smile
The whole world stops and stares for a while
'Cause, girl, you're amazing just the way you are
Yeah