One of Bey's most vocally demanding and optimistic works, "Halo" comes off as a centerpiece in the I Am… disc of Beyoncé's third studio album. Equipped with emotional vocalizations and angelic overtones, the song remains one of Bey's most magnificent and impressive songs. The intimate power ballad took home Best Female Pop Vocal Performance at the 52nd Grammy Awards, and has converted over 3 million digital units thus far.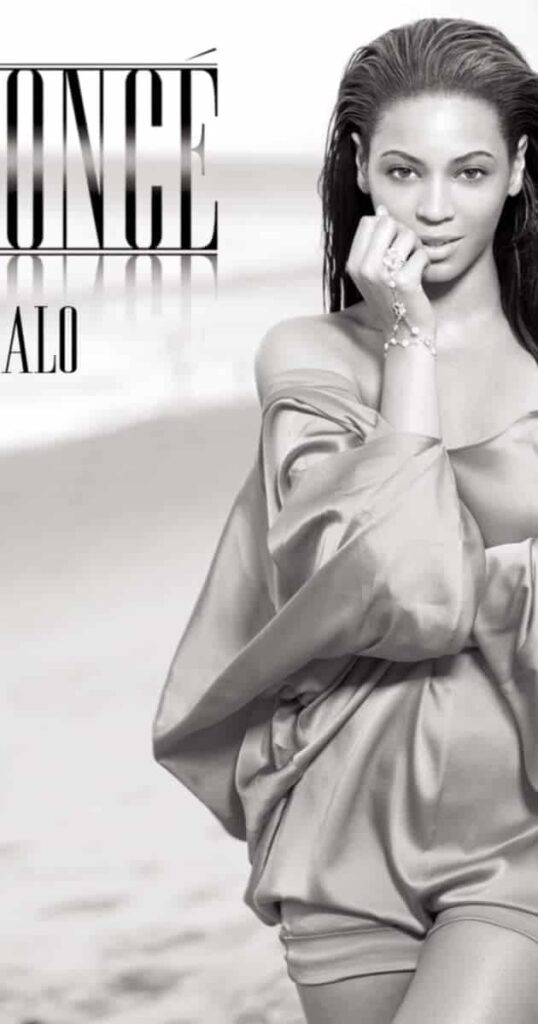 Written By: E. Kidd Bogart, Ryan Tedder & Beyoncé
Publisher: Sony Music Entertainment
Copyright ©Sony Music Entertainment
Label: Columbia Records & Music World
Phonographic Copyright ℗Sony BMG Music Entertainment (USA)
Recording Engineer: Jim Caruana & Ryan Tedder
Assistant Engineer: Matt Green & Christian Baker
Mixing Engineer: Mark "Spike" Stent
[Verse 1]
Remember those walls I built?
Well, baby, they're tumblin' down
And they didn't even put up a fight
They didn't even make a sound
I found a way to let you in
But I never really had a doubt
Standin' in the light of your halo
I got my angel now
[Pre-Chorus]
It's like I've been awakened
Every rule I had you breakin'
It's the risk that I'm takin'
I ain't never gonna shut you out
[Chorus]
Everywhere I'm lookin' now
I'm surrounded by your embrace
Baby, I can see your halo
You know you're my savin' grace
You're everything I need and more
It's written all over your face
Baby, I can feel your halo
Pray it won't fade away
[Post-Chorus]
I can feel your halo, halo, halo
I can see your halo, halo, halo
I can feel your halo, halo, halo
I can see your halo, halo
Halo
[Verse 2]
Hit me like a ray of sun
Burnin' through my darkest night
You're the only one that I want
Think I'm addicted to your light
I swore I'd never fall again
But this don't even feel like fallin'
Gravity can't begin
To pull me back to the ground again
[Pre-Chorus]
It's like I've been awakened
Every rule I had you breakin'
The risk that I'm takin'
I'm never gonna shut you out
[Chorus]
Everywhere I'm lookin' now
I'm surrounded by your embrace
Baby, I can see your halo
You know you're my savin' grace
You're everything I need and more
It's written all over your face
Baby, I can feel your halo
Pray it won't fade away
[Post-Chorus]
I can feel your halo, halo, halo
I can see your halo, halo, halo
I can feel your halo, halo, halo
I can see your halo, halo
I can feel your halo, halo, halo
I can see your halo, halo, halo
I can feel your halo, halo, halo
I can see your halo, halo
Halo
Halo
Ooh
[Chorus]
Everywhere I'm lookin' now
I'm surrounded by your embrace
Baby, I can see your halo
You know you're my savin' grace
You're everything I need and more
It's written all over your face
Baby, I can feel your halo
Pray it won't fade away
[Post-Chorus]
I can feel your halo, halo, halo
I can see your halo, halo, halo
I can feel your halo, halo, halo
I can see your halo, halo
Halo, oh oh
I can feel your halo, halo, halo
I can see your halo, halo, halo
I can feel your halo, halo, halo
I can see your halo, halo
Halo